FACE TO FACE
Our TERRA B manufactory is located in the heart of the German capital. Now we open our doors also for you. The first and exclusive TERRA B SHOWROOM in Berlin, Germany! Our qualified team is looking forward to meeting you there – to answer all your questions about equipment and to give you competent information about our products. At the same time you will get a small insight into the TERRA B Craftmanship – Made in Germany up close!
SERVICES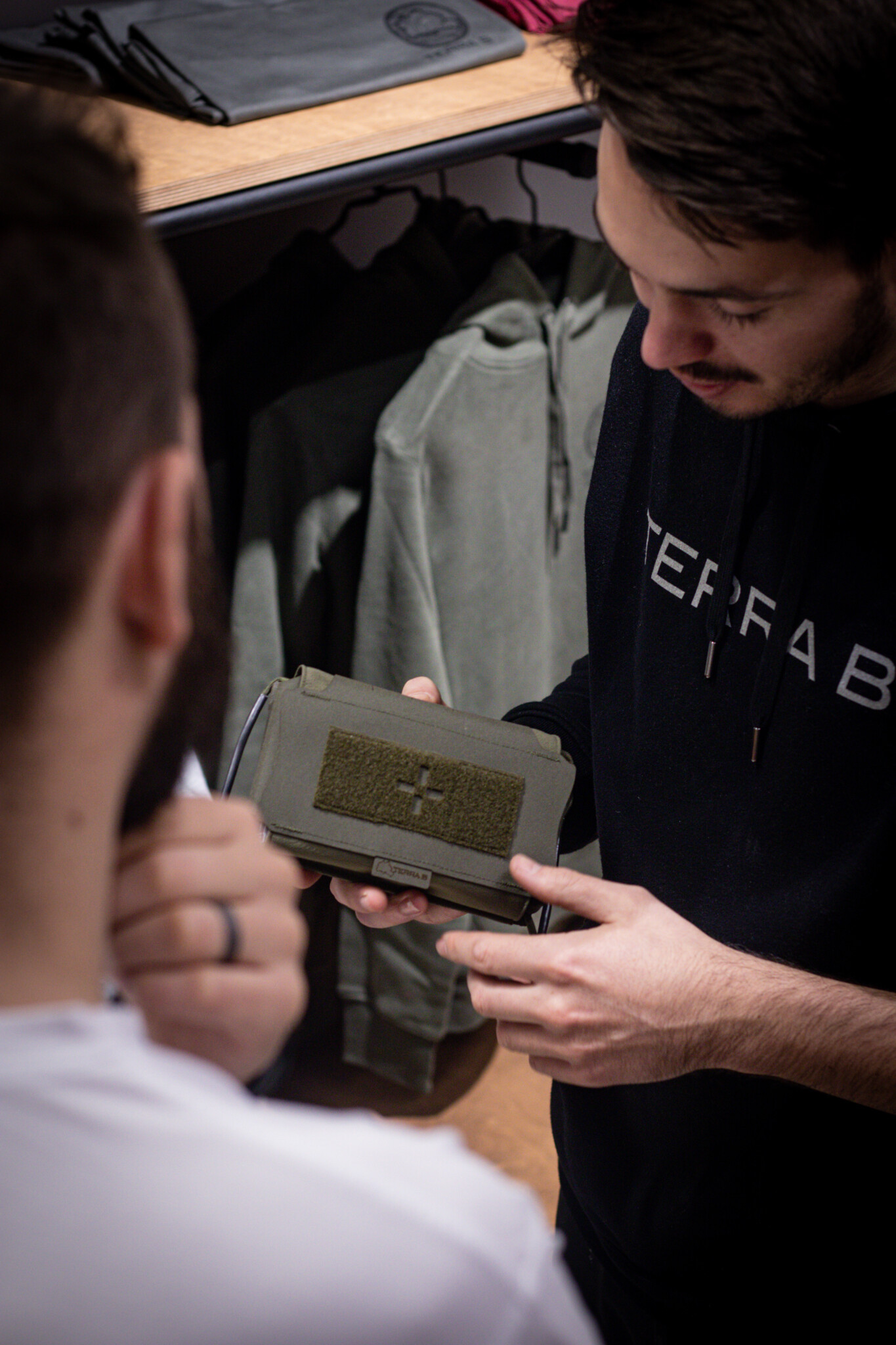 PERSÖNLICHE BERATUNG & ANPROBE
Our team will take the time to show you the features of our products. By trying on soft ballistic vests and belts we determine your perfect size. Because you can only work properly with optimally adjusted equipment!
KAUF & ABHOLUNG
The TERRA B products you can buy directly in the showroom. Please note that cash payment is not possible. Or order comfortably at home and pick up during opening hours simply and easily!
UMTAUSCH & RETOURE
Would you like to exchange or return a product? That is also possible on site. We will either find the right product for you or refund your return within the withdrawal period.
OPENING HOURS
Our team will welcome you at the TERRA B showroom in Berlin at the following opening hours:
Tuesday: 2 pm – 5 pm
Thursday: 2 pm – 5 pm
TRAVELING TO TERRA B
Our TERRA B showroom is very centrally located in Berlin-Charlottenburg.
ARRIVAL BY PUBLIC TRANSPORT
     
S-RAIL: S41 & S42
     

SUBWAY: U7
     

BUS: M21 & M27
Station: Berlin Jungfernheide (S + U)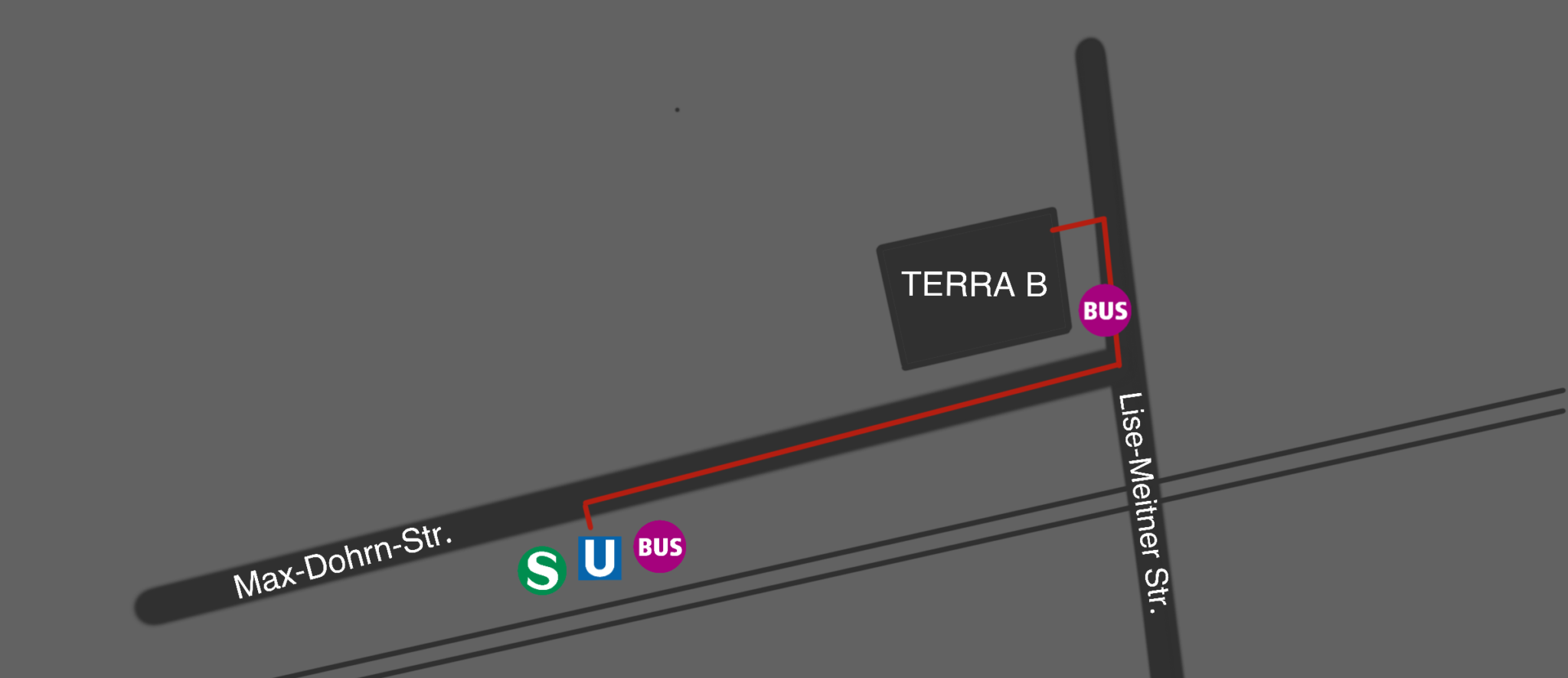 ARRIVAL BY CAR
A100 to Jakob-Kaiser-Platz exit
There is no visitor parking available on the premises. Please use the parking spaces in front of the premises.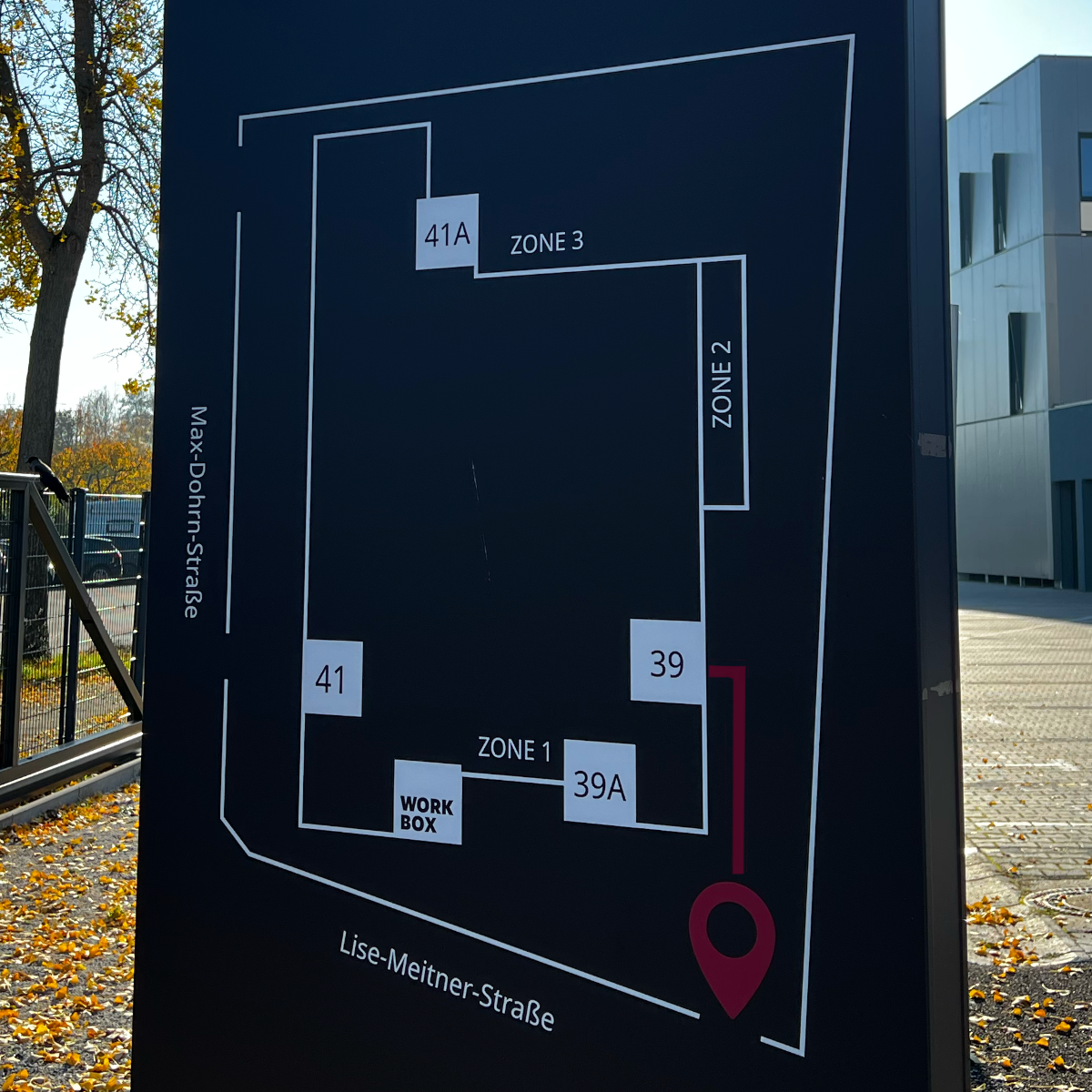 Route description in the building
Please use entrance 39 on the right side of the building. You will find the TERRA B showroom on the 2nd floor in room 2.04 – go up the stairs to the 2nd floor, turn right and go all the way to the back.
WELCOME
TO
TERRA B
CRAFTMANSHIP IN BERLIN